November 20, 2020
Giving Is Caring → December 1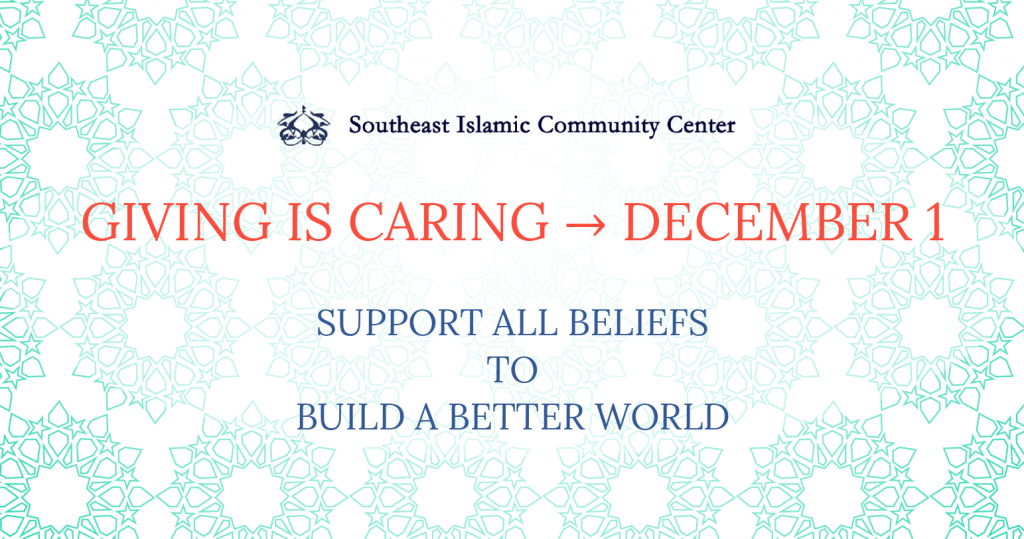 SUPPORT ALL BELIEFS TO BUILD A BETTER WORLD
We can make a human impact to build a better world for all beliefs on December 1st Tuesday. Would you like to be one of them?
With Covid-19 and all the challenges for humanity, it makes it harder to come together and build interfaith dialogue. We believe that under all these circumstances coming together and building interfaith dialogue will help humanity to build a better future, together.
South Eastern Islamic Community will be participating in #GivingTuesday and we believe your help will make change.
Please follow us on Facebook and Social media.